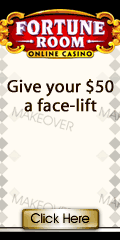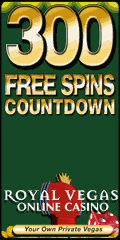 Baccarat tips, rules, strategy, systems

Zodiac Casino

Zodiac Casino is giving you 50 FREE SPINS on Starscape, the celestial Video Slot and you get to keep whatever you win!

Baccarat Tips

Baccarat Tips #1: The one card placed faceup on the table indicates how many cards the dealer will burn. If the card turned up is a four of clubs, the dealer will burn four cards.
Baccarat Tips #2: In baccarat, the casino takes a commission whenever a player wins a bet placed on the banker side. This is because betting on the banker has an inherent 1.06 percent advantage. Bets are paid at 0.95-to-1.
Tips #3: Twos through nines are counted at face value; tens and all jacks, queens and kings count as zero; and aces count as one. Suit is irrelevant in baccarat.
Tip #4: First and third cards are dealt to the player. Second and fourth cards are dealt to the banker.
Tip #5: For any total over nine, only the last digit is taken - for example, a total composed of a six of clubs and a six of diamonds is two. If either the player or the banker has a total of eight or nine, it's called a "natural" and automatically wins - unless the other hand also has a natural, in which case the two hands tie.
Tip #6: If the player holds a total of less than six or seven, the player draws.
Tip #7: With a total from zero to two the bank always draws; with a total of seven the bank always stands; with a total of three the bank draws, unless the player drew and its third card was an eight; with a total of four the bank draws, unless the player drew and its third card was an eight, nine or ace; with a five the bank draws, unless the player drew a third card outside the range of four through seven; with a six the bank stands, unless the player drew a third card of either a six or a seven.

General Baccarat Tips
It is a good idea to avoid tie bets altogether, since they give the house a significant advantage, close to 20%, in fact. By sticking to only the banker and player bets, the house advantage will remain at a minimum, thereby maximizing your chances of winning.
Betting on the player gives the house a 1.36% edge
Betting on the banker gives the house a 1.17% edge
Either way, the house has the edge and should win in the long run.
Some baccarat players believe in streaks and will bet on whatever won the last hand. This strategy does not give you better odds though as each hand is like the flip of a coin.




Virtual City Casino

Virtual City will give you

$50

free just for downloading their software. Try it out at their expense. Then if you make a deposit of $100 casino will give you another

$40

free to start your good luck.




Blackjack Ballroom


Get

$500

free and

1 Hour

of Real Casino Play free and keep your winnings! Plus get

$400

, absolutely free, click to find out more!




Royal Vegas

Try your luck with

$1,200 Free

. Choose from traditional table and parlor games, as well as a number of exciting slots and Progressive Jackpots. All games run off Microgaming Digital Gaming Systems Software, which is the most respected supplier in the industry.




Lucky Nugget Casino

Get

$1000

free and 60 minutes to make as much money as you can.




7 Sultans Casino

Play over 300 games and get

$1,000

. 7Sultans Casino is the oldest, largest and most trusted online casino on the Web. Online casino games include online slots, keno, baccarat, blackjack, roulette and progressive jackpots of over $1,000,000.