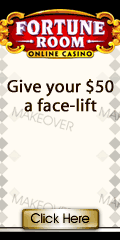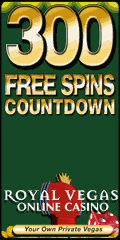 Free blackjack rules, strategy, winning tips

Zodiac Casino

Zodiac Casino is giving you 50 FREE SPINS on Starscape, the celestial Video Slot and you get to keep whatever you win!

Blackjack rules

Learning blackjack rules isn't all that hard, though many people spend years fine tuning their game. BlackJack.md advisor can speed up the process a little though, by offering blackjack rules, strategy, and a free game all in one place.
First things first though. The goal of the game of blackjack isn't always clearly defined for beginners, which is a bit disappointing considering it's not such a hard game. The goal of blackjack should always be stated as: beat the dealer. One of the rules of the game is that your card total cannot go over 21. Sadly though a lot of people confuse this rule of the game for the goal, and end up trying to get a hand as close to 21 as they can, thinking of beating the dealer only being a side effort. This way of thinking about the game is pretty detrimental. Blackjack rules are the guides used to play, but don't hint at your true goal. You can beat the dealer with a hand total of 3, if the dealer busts. So why worry about the elusive 21, when anything at all will do, so long as it beats the dealer.
In the casino blackjack, the rules say you got to place a bet on the table before you get any cards. The dealer will give everyone including themselves one card, all face up, then they will give each player a second card face up, and themselves a second card face down. This face down card is known as the dealer's hole card. Some casinos deal blackjack all face down, in which case you have to touch the cards to see what you have. When you're playing this style, be sure to only touch your cards with one hand. While playing with friends however, you may want to take this opportunity to sharpen your slight-of-hand skills, up to you.
After your first two cards are dealt to you, you have to make a decision on the hand. Fortunately you already know the dealer's up-card, so you have something to go on.

Natural blackjack
To get Blackjack and be paid back extra for it, you must hit 21 with your first two cards. An Ace and a 10 point card (10, Jack, Queen, or King) on the first two cards only, is considered a natural blackjack and is usually paid back at three to two. However, if the dealer also gets a natural blackjack, it is a push (a ties where nobody wins on or loses on their bet).
So if you've hit a natural black jack you don't have to worry about making any decisions based on your first two cards. If you're not so lucky though, let's have a look at what black jack's rules offer as other options.

Hit or Stand
The main decision made on your cards is between hitting and standing. To hit means to have the dealer give you another card. To hit you should stay the word hit clearly to the dealer, while signaling with your hand, usually by scratching or tapping the felt with your finger. To stand means that you want to stay with the cards you currently have. When you choose to stand, tell the dealer out loud, while waving an open hand, palm down, over your cards.
There are a few more decisions that you have the option of making, given certain circumstances on your first cards.

Double Down
To double down means that you want to double your bet on your initial two cards and draw only one more card to improve your hand. You want to do this if you have a good chance of beating the dealer without going over 21, with just one more card. In other words, double down on a 9, 10, or 11, or even less if the dealer is showing busting cards.

Pair Splitting
If the first two cards you're dealt are a pair (two fives, two jacks, two tens, etc.), you may split them into two separate hands. To do so you need to add a new bet of same amount on your newly formed hand. After you split, you play each new hand separately. Aces receive only one additional card and after the split. Getting black jack after a split does not count as a natural black jack, and does not pay any extra. The general rule of thumb is, always split aces and 8's, be careful splitting anything else.

Insurance
If the dealer's up-card is an ace, the player may take insurance. This means you can bet one-half your original bet, but not more, that the dealer has black jack. If the dealer has black jack then the player wins 2 to 1, basically nullifying the bet you put down originally for the hand. If the dealer does not end up having black jack, then the dealer will win the insurance bet. General rule of thumb is, never take insurance. It is never statistically in your favor.

Surrender
When permitted, a player may give up the first two cards he draws and lose 1/2 of his original bet, rather than face losing the whole bet. There are rare cases where losing half your bet is as good as you could statistically do with the hand you've got. General rule of thumb is, always look at your strategy card, and don't surrender if you're trying to impress your date, it may come off as less than manly. That goes both ways though; don't ever try to impress the casino by not surrendering when it's smart to. Trust Black Jack.md advisor, the casino will remain unimpressed.

Black jack Odds
work a bit different than odds for other games. The odds of each and every game of black jack are different, and different for each person playing. Black jack odds your up against depend on the rule of the specific game your playing, and your skill level.
So what does this mean to you? It means that your black jack odds can be better than those of the fellow next to you, which should put a smile on your face. It also means you can lower the odds of the game you're at by following the basic strategy defined for it (usually presented in the form of a chart). If you're fellin lucky, punk, you can lower the edge even more by trying a card counting strategy. But you shouldn't attempt this unless the casino isn't very stringent about card counters, and most are. New casinos with inexperienced dealers are a good bet, but it's usually awfully difficult to keep from looking like a card counter when you are one.
A player playing recklessly (that is, one who pays little attention to basic strategy) can expect to face black jack odds that aren't very appealing. The house edge in this situation is usually hovering between 3 and 5%. The first and most important thing you need to do to bring the odds into check, is grab yourself a basic strategy chart for game your playing. This chart has the optimal decision for every two-card hand you'll receive, verses every dealer up-card you could be up against. The these charts do the work of figuring out how to start each hand, and let you 'play perfectly', nudging the black jack odds your up against, down a peg. A good peg in fact; playing with perfect basic strategy can decrease the house edge to about 0.5%.
The factors that determine the proper basic strategy include:
The number of decks used in the shoe
Whether the dealer hits on a soft 17
Whether doubling is allowed, and on what cards
Whether doubling is allowed after a split
Whether or not surrender is offered
Whether early or late surrender is offered
The classic Vegas strip 6 deck game hits on a soft 17, can double on any 2 and after a split, offers later surrender, and if played with perfect strategy, can dip the house edge to about 0.36%
Standard Atlantic City black jack odds are different, because they don't generally offer surrender. With all other variables equal, playing perfect strategy in this game would give the house an edge of about 0.44%.





Virtual City Casino

Virtual City will give you

$50

free just for downloading their software. Try it out at their expense. Then if you make a deposit of $100 casino will give you another

$40

free to start your good luck.




Blackjack Ballroom


Get

$500

free and

1 Hour

of Real Casino Play free and keep your winnings! Plus get

$400

, absolutely free, click to find out more!




Royal Vegas

Try your luck with

$1,200 Free

. Choose from traditional table and parlor games, as well as a number of exciting slots and Progressive Jackpots. All games run off Microgaming Digital Gaming Systems Software, which is the most respected supplier in the industry.




Lucky Nugget Casino

Get

$1000

free and 60 minutes to make as much money as you can.




7 Sultans Casino

Play over 300 games and get

$1,000

. 7Sultans Casino is the oldest, largest and most trusted online casino on the Web. Online casino games include online slots, keno, baccarat, blackjack, roulette and progressive jackpots of over $1,000,000.