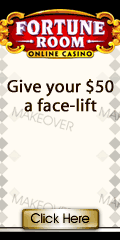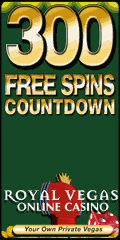 Free roulette rules, winning strategy, tips

Zodiac Casino

Zodiac Casino is giving you 50 FREE SPINS on Starscape, the celestial Video Slot and you get to keep whatever you win!

Roulette Rules

The game-play of roulette is rather uncomplicated, but one must be a bit familiar with roulette rules before placing any sophisticated bets. In addition to roulette rules, this page addresses proper etiquette around the table, and gives a walkthrough so you know exactly what to do.

The first thing you should know is how the table minimum works. If you are playing at a table with a $5 minimum, you are required to place $5 on each of your outside bets, and/or a total of at least $5 on your inside bets (inside and outside bets are explained in a second). So if you play black/red, odd/even or high/low, you must place the table minimum for each and every bet. On the other hand, you could place 5 $1 bets on 5 completely different inside bets (specific numbers or combinations of numbers).

Before you get confused, standard North American roulette rules have the table use different chips than other table games at the casino. Each player is assigned a different color of chip, letting the dealer differentiate bets and match them to the right players. These chips are worthless at the other tables in the casino, so don't bother trying to stack them up under your blackjack chips or anything silly like that. The roulette dealer will exchange your game chips for regular chips when you are finished playing.

You usually have to give some indication to the dealer as to what value of chip denomination you want to be provided with. For a $5 minimum table, you will usually have a minimum value of $1 on roulette chips. Judge this based on your average bet and whether or not you like to split things up a lot. Again, so you don't get confused, when you get your roulete chips they will not be marked with a denomination, you choose it, and all of the chips will reflect that worth (the dealer keeps track of this by associating the amount and color with a 'lammer'). Rulette doesn't move at a quick pace, it's for a more relaxed crowd than you're likely to find at the craps table.

Rulette rule kind of necessitate this sluggishness, as making all of the bets is what slows things down. When you're at the point that you want to place your bet, don't be concerned about someone else having already taken your bet, chips can share bets thanks to the colors. Roulete rule give you lots of time to set your bet, and can even keep doing so after the wheel has been spun, just don't try it after the dealer waves his hands over the table (if there are any new players the dealer will most likely say 'no more bets' out-loud too). Once the ball has found its pocket, the dealer will call out the winning number and place a clear marker on that number's spot on the table layout. The dealer then sweeps the table clean and the winner is paid. Wait until the dealer says 'place your bets' before putting any chips down for the next spin.




Virtual City Casino

Virtual City will give you

$50

free just for downloading their software. Try it out at their expense. Then if you make a deposit of $100 casino will give you another

$40

free to start your good luck.




Blackjack Ballroom


Get

$500

free and

1 Hour

of Real Casino Play free and keep your winnings! Plus get

$400

, absolutely free, click to find out more!




Royal Vegas

Try your luck with

$1,200 Free

. Choose from traditional table and parlor games, as well as a number of exciting slots and Progressive Jackpots. All games run off Microgaming Digital Gaming Systems Software, which is the most respected supplier in the industry.




Lucky Nugget Casino

Get

$1000

free and 60 minutes to make as much money as you can.




7 Sultans Casino

Play over 300 games and get

$1,000

. 7Sultans Casino is the oldest, largest and most trusted online casino on the Web. Online casino games include online slots, keno, baccarat, blackjack, roulette and progressive jackpots of over $1,000,000.